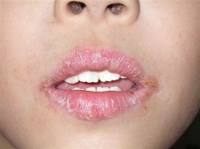 Angular cheilitis can affect the adults and the children as well. Angular cheilitis in adult can occur due to dentures, nutrition deficiency, diabetes, genetic issues, skin problems and side effects of drugs. Angular cheilitis in children is basically caused due to lack of nutrition. Another cause of angular cheilitis in children is fungal or bacterial infection. The habit of licking the corner of lips causes angular cheilitis in children.
Angular cheilitis is commonly known as cheilosis or perleche. It is painful and can last for many days. Usually, cheilosis cures itself. The time depends on how much severe the cheilosis your children have grown. Any type of carelessness during that time period can result in major skin infection. So it is better to treat angular cheilitis in children as soon as you find it. Read the below mentioned angular cheilitis symptoms so that you can recognize early signs of the disease in case your children develops such symptoms. .
Symptoms of angular cheilitis in children
Cheilosis leads to sores at corner of mouth. This can occur at both sides of mouth. These sores are painful and can create trouble in oral activities. As such, you children will feel pain during eating, drinking and even talking.
Areas around your children's lips will be reddish and full of rash. This skin becomes sensitive and itches at places.
Cheilosis sometimes is accompanied with cracks and painful splits. In severe case, cheilosis cracks may lead to bleeding.
If your children have most of the above mentioned symptoms, take them to the doctor. You have a lot of treatments for cheilosis. But before we discuss all the potent treatments of angular cheilitis we should take a look at the factors responsible for causing angular cheilitis in children.
Be careful, your children may grow cheilosis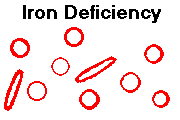 If your children have IRON or vitamin B 2 deficiency, then it is a matter of great concern. Deficiency of these two elements, in most case results in angular cheilitis in children. Zinc deficiency is also recognized as an important factor for angular cheilitis in children.
Fungal infection is another important factor you have to consider. Because, most children like to play on floors and dusty area, they have chance to fungal and bacterial contamination. Fungus and bacteria can easily affect children's sensitive skin. Children having skin rashes or dermatitis are more prone to angular cheilitis.
Don't worry if your children grow cheilosis
Consult a skin specialist to treat angular cheilitis. Your doctor may prescribe two types of treatments for cheilosis.
Anti fungal cream and lotions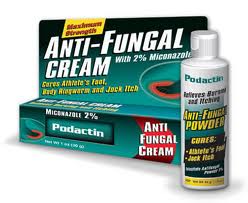 Anti fungal creams are effective to heal sores caused due to cheilolis. Mycostatin-ll and Mycolog-II are two such creams. Topical steroid lotions are also prescribed to apply on the cheilosis sores. Creams and gels, usually takes time to cure cheilosis. Your children may need two weeks to get completely rid of angular cheilitis.
Pills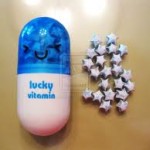 Basically vitamin capsules are prescribed to heal angular cheilitis in children. Your children may have to consume the following vitamin capsules.
Vitamin E capsules
Vitamin B 2
Vitamin B 6
Vitamin B 12
General tips for angular cheilitis in children
Let your children drink plenty of water. Water helps to remove toxins from the body. It helps to reduce inflammation and thereby cure cheilosis infection.
Fresh fruits and vegetables should be given to your children. Vegetables like green peas , green beans , soy beans , lentils , tomatoes , carrots, spinach , broccoli are good diet for angular cheilitis in children. You can give your children tuna, egg and meat.
Maintain your children's oral hygiene. Make sure that your children have clean teeth and lips. Apply petroleum jelly to prevent your children's lip dry.
Because the skin of your children is sensitive, steroid and anti fungal creams may be harmful for them. There are some alternative natural remedies which you can try to cure angular cheilitis in children. Some natural treatment recommended for angular cheilitis in children are Neem extracts, baking soda paste, cucumber juice and butter. You can apply these treatments directly on the affected area. Learn about most effective another natural remedies from AngularCheilitisFreeForever.com.